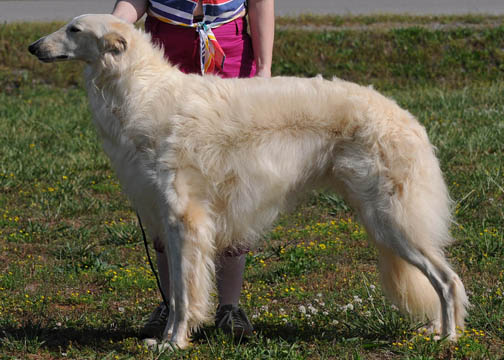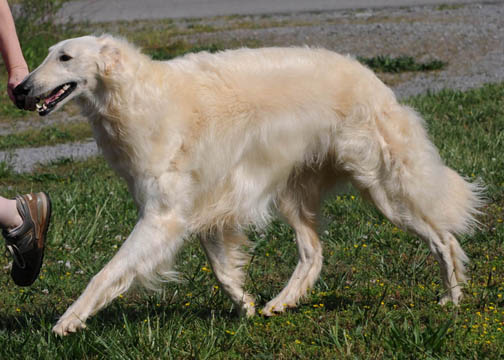 Sire:  AKC Major Pointed, UKC Ch. WindnSatin Versace

bred by Mary Childs and Dora McDonald, WindnSatin Borzoi

&

proudly owned by Suzanne Liggett, Belozor Borzoi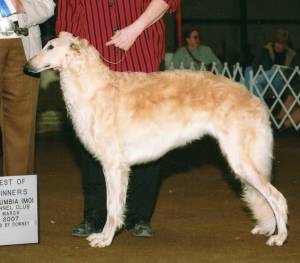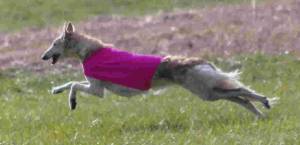 Dam:  AKC Ch. Coburn's Jewel v Wind'NSatin, bred by Pat & Sarah Shaw, (Coburn Borzoi)

& Mary Childs & Dora McDonald (WindNSatin Borzoi)

We are very excited about this litter.  Both parents have been health cleared for : Thyroid, hearts, eyes, and DM.

Mom and Dad have steady, loving temperaments, and of course, we expect excellent quality,

as well as sound bodies that move nicely.

Versace and Amber have a nice easy ground covering side gait and are sound coming and going.

They stand square, have dark black pigment, dark eyes, correct bites, and are good honest dogs.

They have nice necks that flow into correct toplines, great forechest and shoulders, good depth of chest,

and other wonderful qualities, too many to list.

To Contact Me about this litter

Coburn had a beautiful litter of

Golden Borzoi puppies 2012 on Christmas Day!

4 girls & 1 boy  ~ see puppies at 1 year below.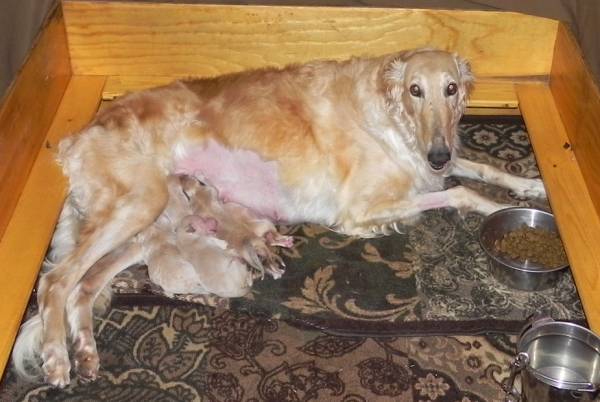 I left this following description of this beautiful litter,

because they are fullfilling the many expectations we had hoped for.

Here we are at 11 months!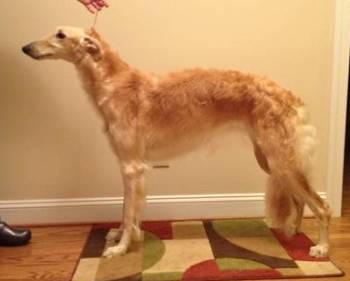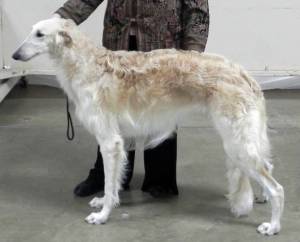 Coburn's Golden Trinket v Chase N Dreamz

aka "Trinket"  "Trink Trink",

owned and loved byStephanie Parker,

and her entire family, especially the twins!

Coburn's Gold Strike aka "Striker"

& "Baby Boy"

treasured by Pat and Bob Shaw

at Coburn Borzoi.

PS.  Striker won his first point at 11 months!